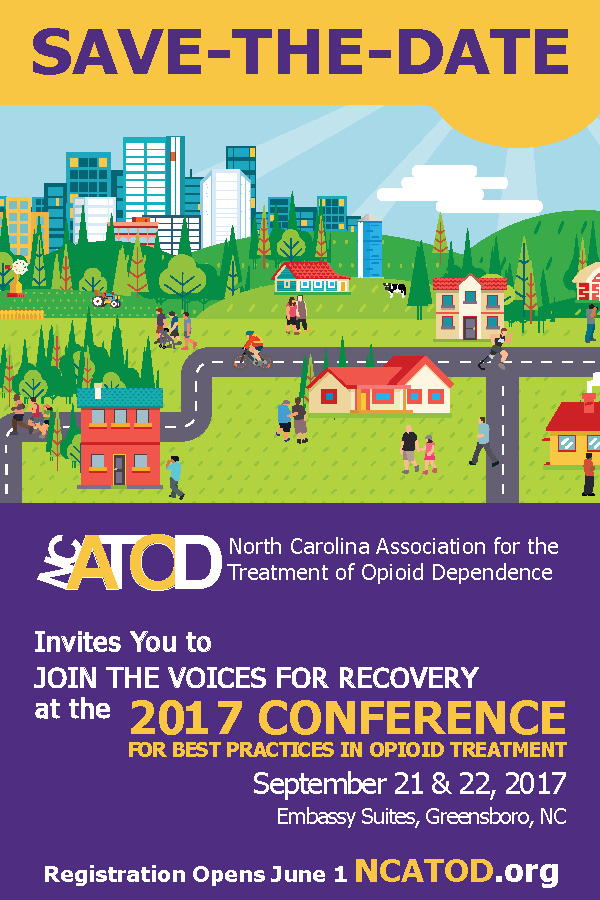 Celebrate the Voices of Recovery with NCATOD as we once again join together to create customized tracks to meet the specialized needs of our nurses, administrators, clinical staff and leaders in the field of opioid treatment.
NCATOD is currently accempting proposals for conference topics. If you are interested in presenting or know of an engaging, knowledgable leader in the field who you would like to see present, we want to hear from you.
Please click on the link below to download the Speaker Proposal form.  Please complete and return via email to mchildress@crchealth.com no later than April 26th.
Download Conference Presenter Propoasl HERE
If you have any questions, please contact our Conference Chairperson Melane at mchildress@crchealth.com.